Bodega Jardí Lavica Son Brull Rosado
Para disfrutarlo en cualquier momento del día. Está elaborado con Merlot y Cabernet Sauvignon sometido al proceso de separación de mostos mediante sangrado. La diferencia se encuentra en que solo se utiliza el mosto flor, que fluye a través de sustancias sólidas, arrastrando en su camino parte de la materia colorante del hollejo y conseguir así un mosto de aspecto coloreado.

Rosado
Alcohol: 13,5% Vol.
Contenido de ácido: 5,3 g/l
Azúcar residual: 3,8 g/l
Volumen: 0.75 L
Temperatura de consumo: entre 6 y 10 º C
NOTA DE CATA
Aroma intenso de frutas (frambuesas, fresas) con gusto final a plantas aromáticas como hinojo y tomillo. Fresco, elegante en boca y gusto final persistente.
MARIDAJE
Ideal para pescados, carnes blancas, arroces y queso cremoso.
Awards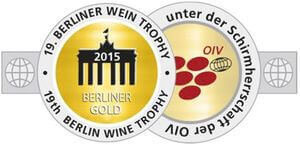 If you want to buy our wines, please click here and you will be forwarded to our distributor in Germany.